The PVS-4 a Classic, Quality Piece of Kit.
The AN/PVS-4 is a 2nd Generation Night Vision device designed in 1975. This unit uses a 95mm catadioptric objective lens. The unit comes in at a robust 4lbs.
Good night vision can be expensive. The PVS-4 is no exception it can be costly, and sometimes difficult to find a good one on the secondary market. However the PVS-4 is a great performer and outshines its competition in the Gen 2 class. It's combat tested and rated for heavy weapons.
Cold Warrior.
The PVS-4 was designed for the US Military to replace the AN/PVS-2 First Generation weapon sight. This sight is big and heavy compared to modern counterparts, but it offered big gains over the sight it replaced. The PVS-4 has better optics, light amplification and is two pounds lighter than the PVS-2.
The PVS-4 was designed to go head to head with the Russians in World War 3. However these saw most of their action in the Gulf War.
This unit is one of the best Gen 2 units ever fielded. You can still find these units today, and some suppliers are even installing Gen 3 tubes to update their performance.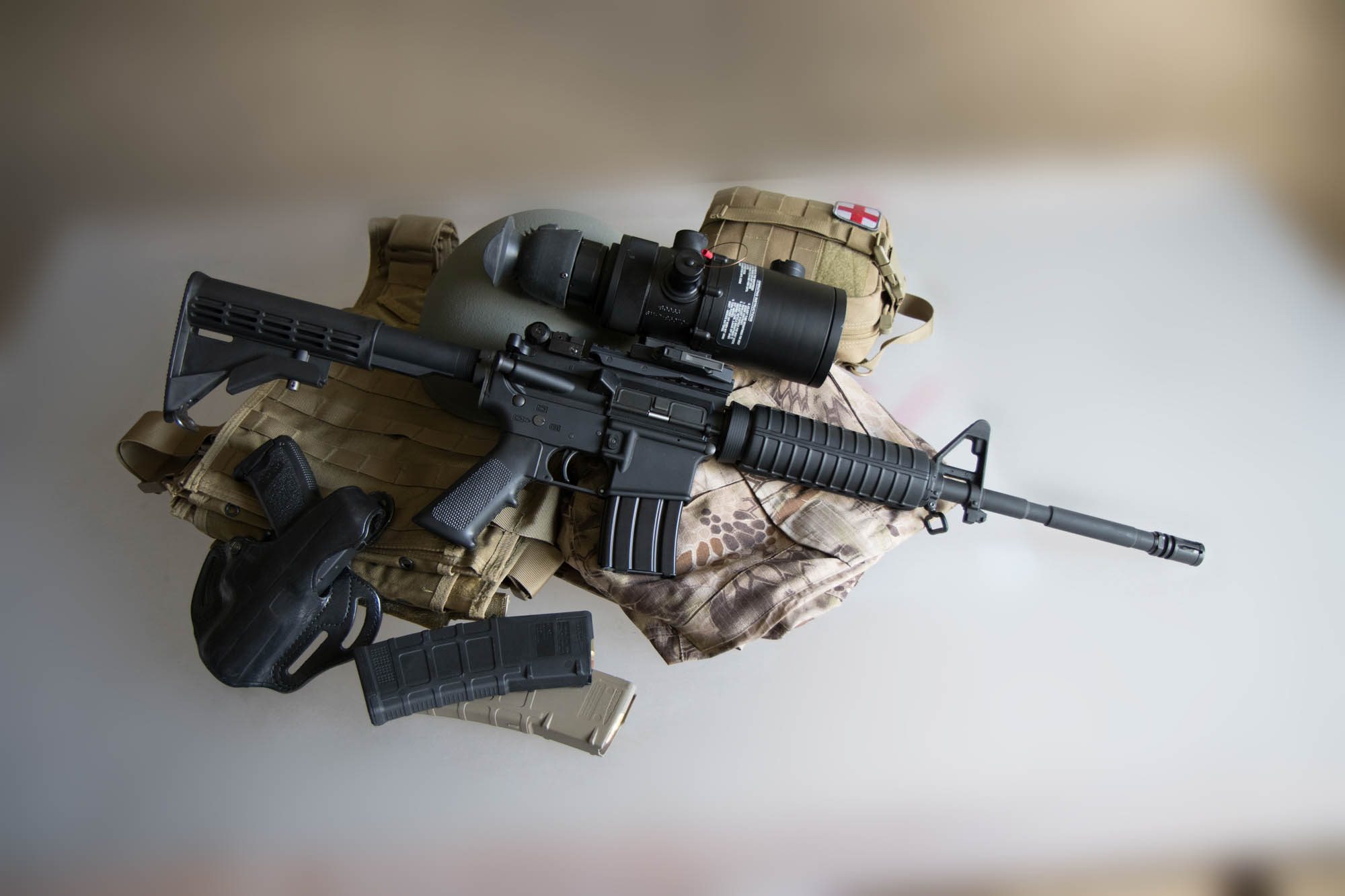 LiveRedE's Example…
Here at LiveRedE we obtained our sight from NAIT.com. Ours is a refurbished surplus model from the US Military. It's had it's original Gen 2 tube replaced with a new Gen 2+ tube. Price was in the $1,000-1,500 range.
Advertised specs indicate resolution at 36 lines per Millimeter. The sight is in good condition with a great tactical paint style finish. Due to it's surplus nature it does have some use, and a chip in the objective lens does cause a bright spot in the image.
Our unit has also been modified to take a CR123 Battery. It came with a fantastic Bobro mount.
Performance.
Our PVS-4 is a great performance. The unit allows for independently adjustable image brightness, reticle brightness. The PVS-4 also has good focus adjustment.
The image is clear and bright. I'd say the brightness of the image rivals Gen 3. That catadoptric lens really works. Resolution is excellent for a Gen 2 device and the image does not have noticeable fish eye effect.
The PVS-4 performs well even with very little light. But it excels with even minor lighting. After a night at the fire pit, I decided to get the PVS-4 out for some testing. I had put the fire out with water. I viewed at the fire pit from about 50 yards with the scope. It appeared to be glowing brightly in the darkness. When I went over to look with my naked eyes, I couldn't see any light coming from the coals. The PVS-4 was doing a great job of amplifying what little light was there as well as the invisible light that night vision can detect and amplify as well.
Overall I feel the performance is excellent and the PVS-4 stands out as the best Gen 2 device I've been able to evaluate.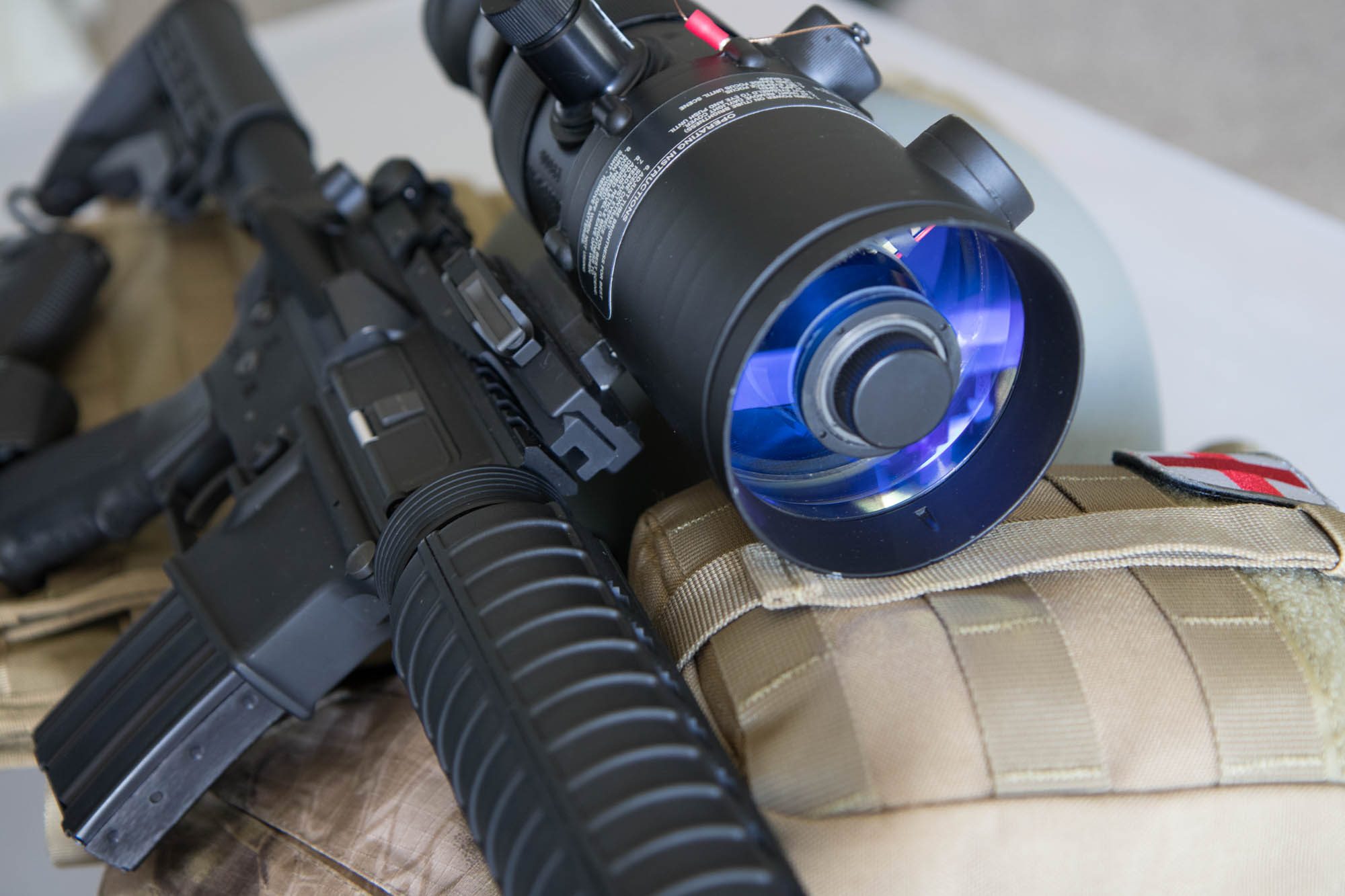 Yup, it is Heavy.
The PVS-4 is heavy. It's also built like a tank. You can tell the PVS-4 is designed to deal with abuse. Attaching it to your AR-15 is the fastest way I can think of to make a 7lb rifle an 11lb rifle.
Lugging around any weapon equipped with this thing is going to be a chore. The user would be wise to employ this in more static roles when possible.
The Eye Cup.
The PVS-4 uses a padded eye cup with a shutter. This is a light discipline measure. To use the sight the user has to press their face into the eye cup . The shutter flexes open once adequate pressure is applied. It is pretty effective at preventing light from escaping to anywhere but your eye. The eye cup is something the user will have to get used to.
Bottom Line.
Night vision devices can be costly. This unit represents a workhorse device that has served the US Military for years and is still in service today. Refurbished units with new or low hour tubes are a great value that expands the preparedness minded individual's ablity to protect them-self and their family. It's performance rivals Gen 3. A PVS-4 in your toolbox can help you to Live Ready.