Mesa Tactical SureShell Shell Carrier
Mesa Tactical specializes in premium shotgun accessories. Their aluminum SureShell and Saddle Rail Shell carriers are no exception. These are premium products that add value and functionality to your shotgun.
Design
Their high end carrriers are cut from 6061-T6 Aluminum. The shells fit nicely into the full coverage shell carrier. An elastomer tube creates the tension that holds the shells in place.
Carriers come in 4, 6 and 8 shell varieties. Mesa Tactical has engineered these items to a high degree and the quality shows. The 8 shell carrier is particularly useful. Most carriers hold 6, adding two additional shells means 33% more ammo.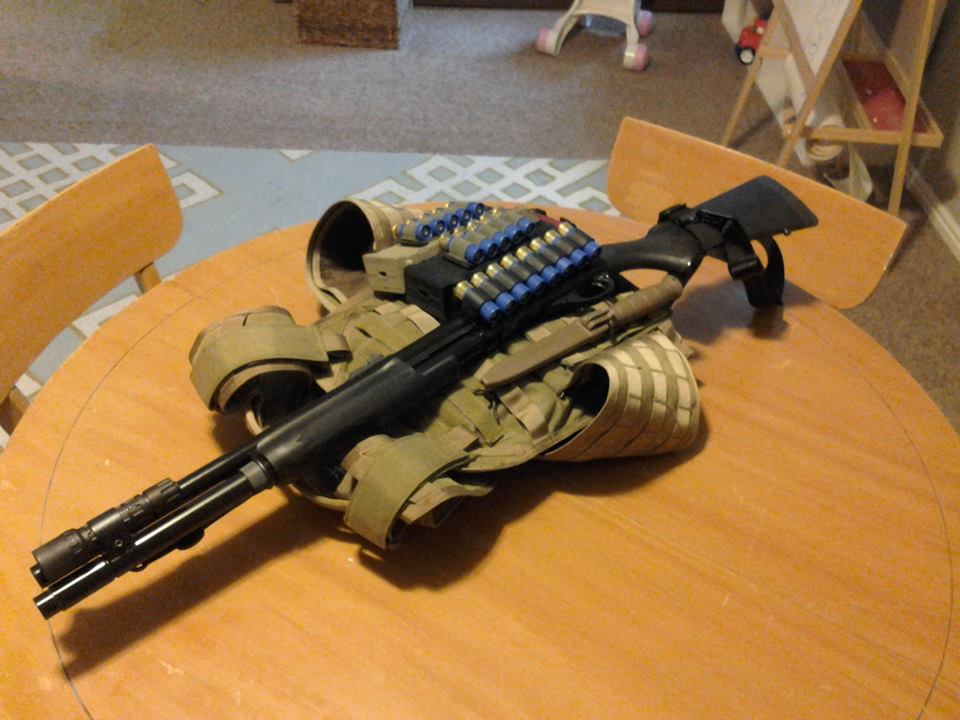 The Saddle Rail is a great way to mount a red dot. When combined with the shell carrier you get a significant upgrade.
Mounting
Mesa has paid special attention to mounting these items. For instance, on the 870 the SureShell carrier mounts using precision machined Chicago Screws. These screws make for an excellent tight fit without the possibility of over tightening and pinching the receiver. A gasket protects your firearm's finish. The design still allows you to read the serial number if needed.
The combo Saddle Rail unit mounts to both sides of the receiver. This means you get a strong sturdy fit with no flex in the rail section.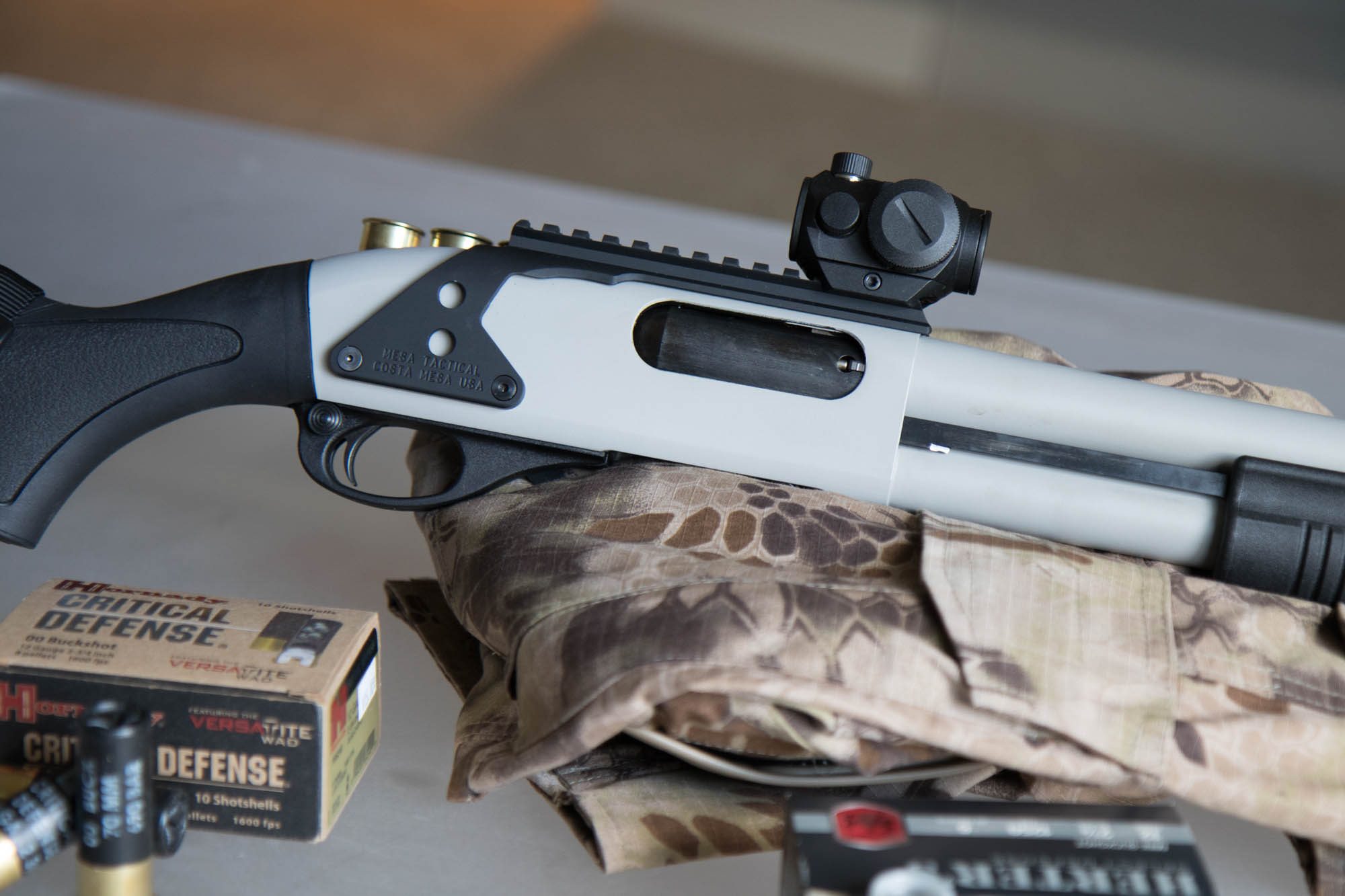 Shell Retention
The Elastomer strip requires some use for break in. Initially the hold will be very tight. This means it will take some effort to remove the shells. Leaving shells in the carrier is the fastest way to break in the unit. Once it's broken in, friction holds the shells in place. Removing shells for reloads is fast and smooth.
I have noticed shells slide up and down when bumped, but retention is good I've never seen a shell exit the carrier unintentionally. The example's I have both came with two elastomer pieces, but the first one is still hanging in there on both units.
Bottom Line
Mesa Tactical's carriers are solid units with options for holding a lot of shells. Both railed and standard unit's are well engineered.